Custom Software Development
The Danavero team covers the full software development cycle and creates custom development solutions that reflect customer needs to the highest degree.
The aim of custom software development is to create a special software solution dedicated to the particular needs of customers. It is designed based on a defined set of requirements that is described on the basis of customer business objectives and available resources.
Software Development Phases
Phase 1.
Analysis and Planning
The technical vision will be refined during this phase, by covering and identifying architecture drivers such as functional requirements, quality attribute scenarios, business constraints, and quality attributes of the system.
We start every project with Analysis and Planning that consist of two parts:
Project preparation – During this stage, our software development team goes through initial planning and preparation for the project, describing business processes and flows.
Business blueprint – The purpose of this stage is to achieve a common understanding of how our company intends to run the Solution to support the client's business. The result is the Business Blueprint, detailed documentation of the results gathered during requirements workshops.
This phase will also serve as a foundation for further building the strategic partnership between us and the client. Proven practices from Danavero's framework will be used to provide solid ground for the objective alignment of stakeholder expectations, business goals, and project execution progress.
Activities are listed here but not limited to:
Interviewing of key stakeholders involved in Software Development
Defining optimal team composition, distributed development process, and environment configuration
High-level qualitative SDLC assessment from the perspective of Agile Maturity, broken down by process and sub-process (Project Management, Product Owner, Quality Control, and Development Practices)
Preparing a Gap Analysis Report that covers best practices for the distributed development, together with mitigation of the issues that might impede smooth and successful distributed development
Phase 2.
Implementation
Based on our Project Management Methodology, it is recommended that the mutual work and cooperation of the client's representatives and the Danavero team members should be organized for successful Solution implementation.
The Analysis and Planning phase is followed by the Implementation phase. We offer our proven Agile framework for project management and implementation. The picture below indicates the major elements of the framework:
Realization – The purpose of this stage is to implement all the app development software process requirements based on the Business Blueprint. The system configuration is done in two work packages: Baseline configuration (major scope); and Final configuration (remaining scope). During this phase, the solution is also tested.
Acceptance Testing – The purpose of this stage is to verify that all features were implemented properly and to get reviews from real business users.
Final preparation – The purpose of this stage is to complete the final preparation (including technical testing, end-user training, system management, and cutover activities) to finalize readiness to go live. The Final preparation stage also serves to resolve all critical open issues. On successful completion of this stage, the team is ready to run the client's business in the live System.
Based on our Project Management Methodology, it is recommended to organize the mutual work and cooperation of client's representatives and Danavero team members for successful Solution implementation.
Before we start to work with a client, we always sign an NDA. We never use original data on local and server development systems. Instead, we use generated sets of testing data. If testing data is impossible to generate due to some specification (for example, a complicated set of relations), we always perform data clearing from critical business information, as well as personal information.
All local development systems encrypt data on external and internal storage systems, using strong crypto algorithms.
All communications between local and server development systems are performed via secure encrypted communication channels.
All website development systems are stored in isolated networks secured by firewall and antivirus software.
Every member of our personnel undergoes mandatory information security training on a regular basis.
For our projects, we store all data on servers located in North America.
In order to provide high-quality code, we enforce:
Mandatory training in coding standards for our employees, with repeated performance assessments.
Strict adherence to Software Coding Standards.
Continuous integration with automated testing code coverage.
Mandatory testing of product releases involving QA Engineers.
Employment of a DSP model (Development, Staging, Production).
Management of ongoing maintenance and emergency issues
Our software development team has extensive experience in custom software development and support. Our support process allows us to establish a timely response and quality resolution of issues. Our senior developers and DevOps engineers are qualified to cover most of the potential issues with the client's software applications. If we discover an issue that is beyond our responsibilities, we address our client to discuss the conditions of issue resolution and the most suitable approach to it.
We also practice monitoring services setup if the client has none. Proactive monitoring and maintenance are crucial for preventing potential issues and ensuring service stability. We use a ticketing system for tracking issues and requests from clients.
During our business hours, we immediately start working on any issue the moment it has been reported until it is completely resolved and its cause has been dealt with.
If any problems occur, including server, network, website development, and database issues during our non-business hours, we proceed to resolve them within the next few hours (not more than 8 hours). We can also provide 24/7 support for critical issues, if required by the client, and ensure that all are resolved as soon as possible.

We had a chance to work with Danavero while migrating our complete platform at www.insureye.com to WordPress and reworking our infrastructure backbone. It was a fantastic experience working with the Danavero team. The team was very professional, and because of their truly agile approach, we were able to accomplish our project on-time. We appreciated daily touch points that allowed us to stay connected to the development and quickly resolve all the questions.

I would recommend Alex and his team at Danavero Inc. I very much appreciated having a project lead who kept the team on track and understood what I wanted and then had it implemented. He has a team of experienced and talented developers who can get things done quickly.

Working with Danavero to build our Mortgage Broker software was a great experience. They are dependable, detail oriented and have delivered high quality work on budget and on time. They focus on building real relationships with their clients.
Danavero Inc. is working as an extension of the customer's own team.
Danavero Inc. adopts all business/management processes requested by the customer. In a case where the customer does not have a business/management process in place, Danavero Inc. will happily assist the customer in implementing the true Agile process (SCRUM), including giving access to the online Agile Board and other supporting tools (JIRA or Redmine).
Danavero Inc. provides sufficient resources to help the customer handle their backlog of issues related to implementing new features and maintaining their software project.
If required, Danavero Inc. provides the customer with supporting staff (QA engineers, Project Coordinator, System/Support Engineers).
Danavero Inc. is capable of quickly (within 1-3 weeks) scaling-up the development team allocated to the customer if such a need arises.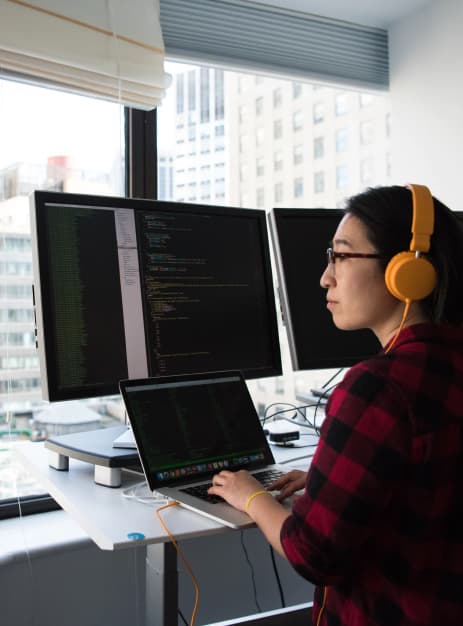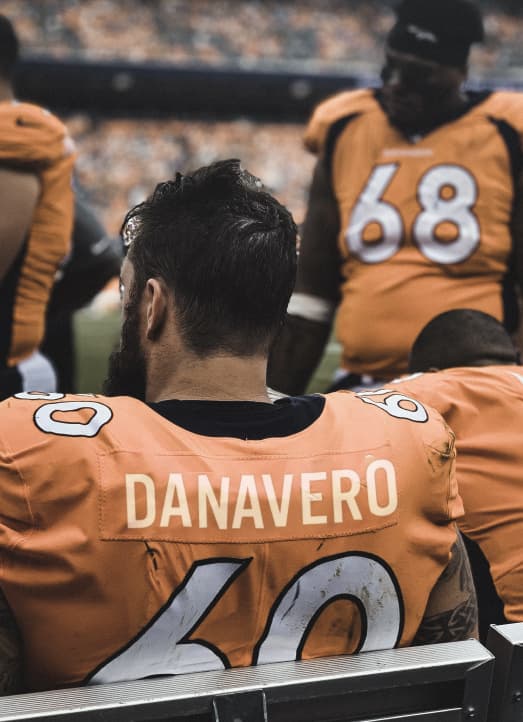 Danavero Inc. does not expect the customer to provide fixed, predefined project specifications and is ready to work with the customer on an ongoing basis if requirements are changing over time. Furthermore, given our experience, Danavero Inc. would like to offer its help in defining new features and requirements to the project, making sure that all new features precisely address the customer's business needs.
Danavero Inc. offers the customer monitoring access to our billing and reporting system to allow full transparency on the billing process. The customer is able to monitor the progress of all tasks performed within the scope of their project, as well as ensure efficient spending of the allocated budget.
The Danavero Inc. team is very highly skilled and motivated. Our turnover rate in the last 3 years was 0.8%.
Canada, Transport & Logistics
Olympic Express, Inc. is a transportation company that provides pickups and deliveries.