Custom Web Application
Turning innovative ideas into profitable technological solutions, Danavero assists companies with building software products that can result in successful end-user engagements and strong revenue streams.
We manage all aspects of the software development lifecycle (SDLC), including R&D, prototyping, development, testing, maintenance, and support. Danavero's custom web development is the process of designing, creating, deploying, and maintaining software for a specific set of users, functions, or organizations.
Our Web Development Process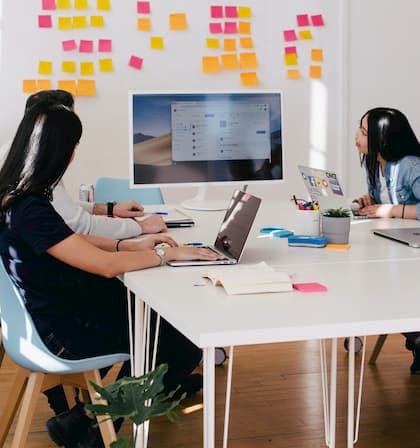 Our web development process is simple and iterative: think, make, check, repeat. Our hybrid, agile approach to project management allows us to work faster, more efficiently, and with better results for our clients and their end-users.
Rather than working in the traditional waterfall methodology, we break our projects into smaller, manageable sprints. Each sprint has a specific target goal, and at the end of each sprint is a tested, improved version of the new site. This culminates in the delivery of a robust, thoroughly tested, and deployable website. Frequent, iterative releases allow us to deliver measurable results quickly while reducing the inherent risk of IT projects. Each sprint release is carefully reviewed and monitored so we can gather consumer sentiment and user data that will drive the priorities of the UX/development roadmap and future releases.
Project Analyzing and Planning
Our methodology is based on collaboration and partnership. In each engagement, we work with the client to define high-level goals, and we conduct user research to identify their needs and pain points. We define measurable metrics so we can quantify how well we are meeting business and user goals. We view our role as an extension of each client's organization.
Our UX specialist will collaborate with you throughout every stage of the project to define your business needs and develop the UI/UX strategy. With an unwavering focus on the users' needs and your organizational objectives, our web design approach comprises the following five steps:
Information Architecture – We categorize information, web development IDE and Web content into a coherent structure tailored to your specific user groups.
Wireframes – Wireframes are linear mockups that define areas of the web page, including sections, menu location, and more. They illustrate every page template and facilitate alignment with your initial objectives. This detailed presentation of the interfaces allows us to determine the position, size, and content of each element, while putting aside any notion of aesthetics in order to focus on the UI.
Prototyping – A prototype reuses wireframes and adds a higher level of interactions, such as the implementation of user testing on all or a portion of the interface. A prototype defines the various navigation modes: menu, return to homepage, links, actions, etc. We simulate the website development functionality, using an online tool to enter comments and navigate within the prototype.
UI Mockups and Style Guide – At this stage, we create platform aesthetics based on your corporate identity guidelines. A style guide specifies all the UI aspects, to ensure a consistent web design that aligns with your branding.
Detailed Specifications – We specify all elements of the interface, such as a description of all interactions, to ensure that our web app development team understands what has been created by our UX specialist.
Development and Communication Processes
We recognize the importance of regular, ongoing communication between Danavero's project team and client representatives. Direct communication keeps everyone abreast of project status and also speeds up the development process. Our results-oriented, agile project management approach gives customers transparent access to the status of every milestone and deliverable at all times. We rely on frequent and direct communication between our team and all stakeholders, as well as powerful information management tools.
The Danavero agency will use project management applications like Jira and Redmine to document all project management communication with an open, collaborative approach. Cloud-based tools allow Danavero and customer stakeholders to access task and deliverable information at any time. The online dashboard presents a summary of the entire project or selected task, and you may click to drill down on the details of a specific task or deliverable.
The Danavero Project Coordinator will conduct informal, ongoing discussions with the customer's project manager, as well as hold more formal weekly meetings that will include appropriate members from each team. The meetings will cover status reports (for the previous week and upcoming work), requirements, risks, and performance. In addition, we will provide monthly status reports describing activities accomplished each month, challenges, performance metrics, and activities planned for the next month. In addition, Danavero will hold weekly scrum sessions to discuss progress, roadblocks, and weekly planning. Customers are encouraged to participate in those sessions.
The Project Coordinator will coordinate the team's activities, monitor and report on progress, and communicate with customers on general issues. When issues are complex and/or cannot be resolved by the Project Coordinator, the executive contact will serve as an escalation point to seek resolution.
Quality Assurance and Testing Process
Danavero's quality assurance (QA) and website testing methodology aligns with the Agile methodology proposed for customers. It has been optimized over many iterations of successful web development cycles with one key objective: to ensure that all features and functionality perform as expected per our clients' defined requirements.
QA is a holistic approach that covers all phases of the engagement, identifies any anomalies early in the process and mitigates high-risk issues while working toward a high-quality product and user experience. When planning, executing, and documenting QA, we look at applications through the following lenses, which are comparable to health checks.
Usability Testing – User-site interactions are heuristic and meet standards for usability across all devices and browsers
Cross-Browser Testing – IE, Chrome, Firefox, and Safari on Mac and PC hardware
Mobile Compatibility Testing – iPhone, iPad, and Android
Accessibility for 508 Compliance – Compliance with WCAG 2.0 AA, plus educational resources to help you create accessible audio, video, and text files
Danavero launches and continues to maintain the website in collaboration with customer personnel to ensure it continues to demonstrate best-in-class usability and functionality. As part of our comprehensive Service Level Agreement, Danavero will provide the following services:
Regularly scheduled database and server backups, maintenance, and tuning.
Testing and deployment of O/S and application upgrades and patches to resolve vulnerabilities.
Virus protection, including identification of how such protection is kept current.
Monthly reporting of metrics to be defined by the customer (e.g., uptime of services during the previous month, planned and unplanned service interruptions, list of maintenance activities performed during the previous month).
Updates to system and user documentation as needed.
Recommendations on developing and maintaining a dashboard of analytics to measure the site's effectiveness.
Reports on search engine optimization.
System monitoring, notifications, and alerts.
At the heart of Danavero's support operations is our online ticketing system, available 24/7/365. This provides our clients with access to a growing knowledge base pertaining to their solution, along with the ability to place new requests, report incidents, and view active items or closed records. Access to this self-service portal is provided as part of our onboarding support, along with a walkthrough on how to use the system. If an urgent issue arises, our clients are encouraged to call us, in addition to logging a ticket.
All logged support requests are mapped to a priority level as described below. The resolution time varies based on the nature of the issue at hand, but all items receive our response within a single business day.

We had a chance to work with Danavero while migrating our complete platform at www.insureye.com to WordPress and reworking our infrastructure backbone. It was a fantastic experience working with the Danavero team. The team was very professional, and because of their truly agile approach, we were able to accomplish our project on-time. We appreciated daily touch points that allowed us to stay connected to the development and quickly resolve all the questions.

I would recommend Alex and his team at Danavero Inc. I very much appreciated having a project lead who kept the team on track and understood what I wanted and then had it implemented. He has a team of experienced and talented developers who can get things done quickly.

Working with Danavero to build our Mortgage Broker software was a great experience. They are dependable, detail oriented and have delivered high quality work on budget and on time. They focus on building real relationships with their clients.
Danavero Inc. is working as an extension of the customer's own team.
Danavero Inc. adopts all business/management processes requested by the customer. In a case where the customer does not have a business/management process in place, Danavero Inc. will happily assist the customer in implementing the true Agile process (SCRUM), including giving access to the online Agile Board and other supporting tools (JIRA or Redmine).
Danavero Inc. provides sufficient resources to help the customer handle their backlog of issues related to implementing new features and maintaining their software project.
If required, Danavero Inc. provides the customer with supporting staff (QA engineers, Project Coordinator, System/Support Engineers).
Danavero Inc. is capable of quickly (within 1-3 weeks) scaling-up the development team allocated to the customer if such a need arises.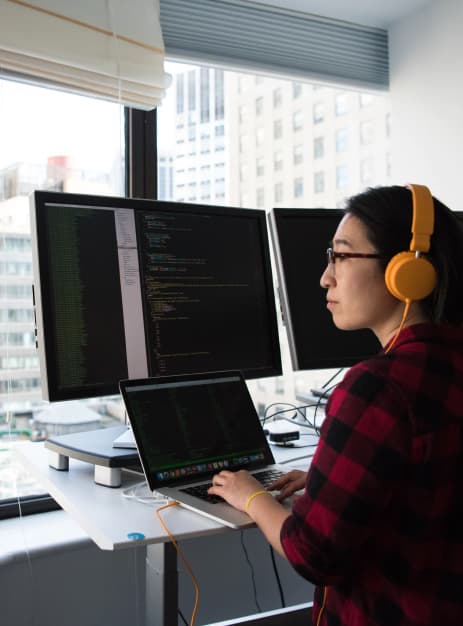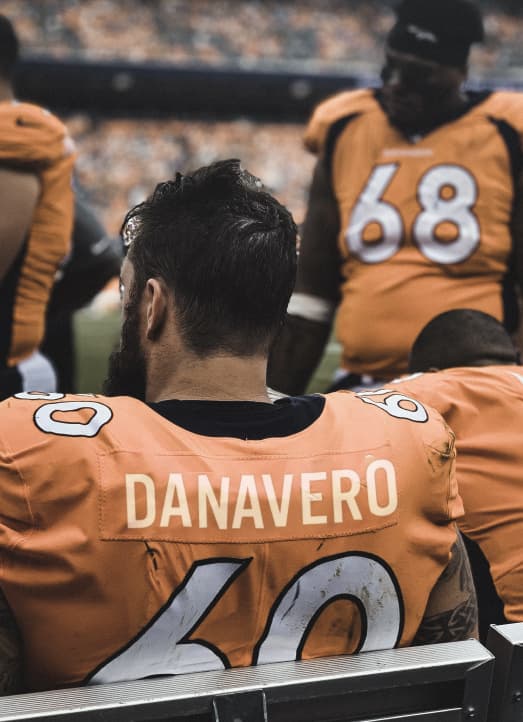 Danavero Inc. does not expect the customer to provide fixed, predefined project specifications and is ready to work with the customer on an ongoing basis if requirements are changing over time. Furthermore, given our experience, Danavero Inc. would like to offer its help in defining new features and requirements to the project, making sure that all new features precisely address the customer's business needs.
Danavero Inc. offers the customer monitoring access to our billing and reporting system to allow full transparency on the billing process. The customer is able to monitor the progress of all tasks performed within the scope of their project, as well as ensure efficient spending of the allocated budget.
The Danavero Inc. team is very highly skilled and motivated. Our turnover rate in the last 3 years was 0.8%.
Canada, Transport & Logistics
Olympic Express, Inc. is a transportation company that provides pickups and deliveries.